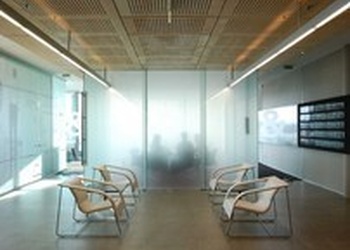 Stephenson & Turner - New Office Fitout
2008
Stephenson & Turner NZ Ltd
Architects, Engineers
NEW OFFICE INTERIOR FITOUT  - Stephenson & Turner - Auckland Office
Project Architect : Rose Minneé
Project Documentation : Anthony Van Kan
Auckland office of S&T's Architects and Engineers relocated to new premises. It was also an opportunity to create an inspirational new working environment for staff. 
There are a variety of meeting spaces, ranging from enclosed formal meeting rooms to open studio areas for more informal workshops. A "glass box" meeting room is formed by full-height soft white laminate panels that, when opened, create a large function area, flowing from the entrance through to the boardroom facing towards Auckland's harbour bridge. The glass walls offer varying levels of light filtering through the screen's graphic imagery creates an ever-changing backdrop.
Best Design Award from the Designer's Institute of New Zealand in the 2008 Offices and Workspace Environment category.
Television Series Shot in Office - THIS IS NOT YOUR LIFE
People Involved
Photos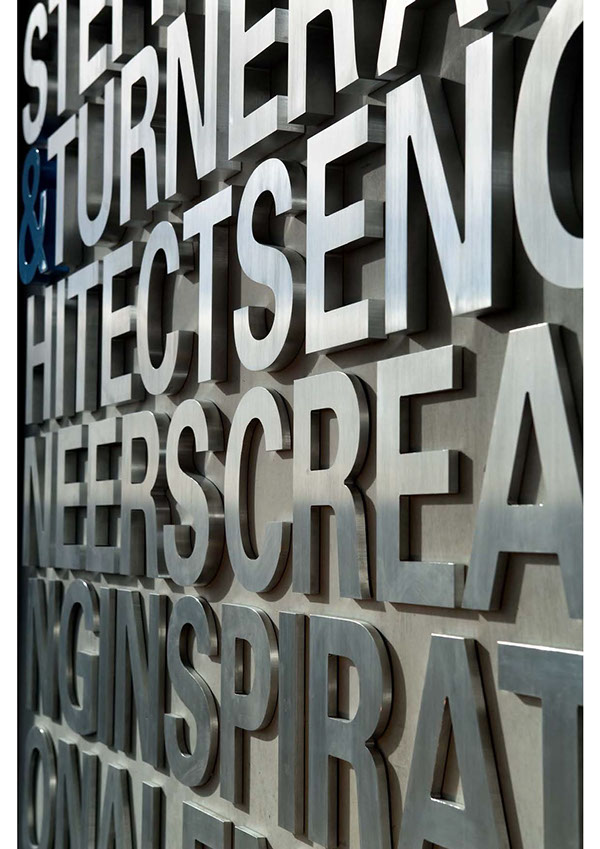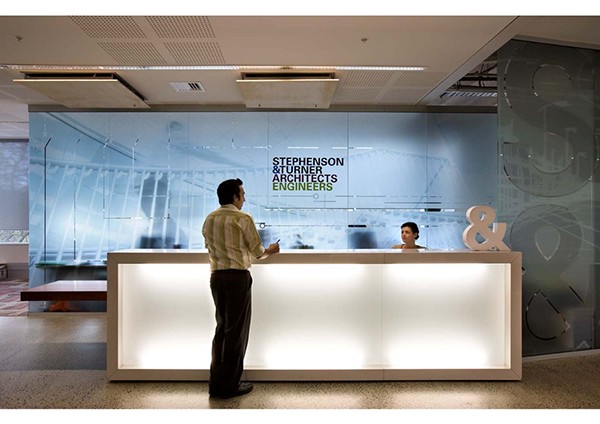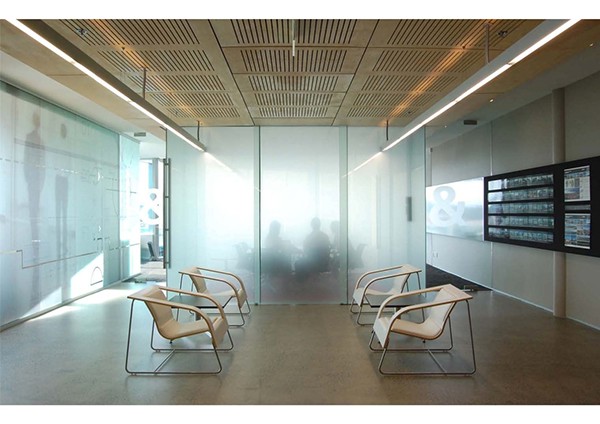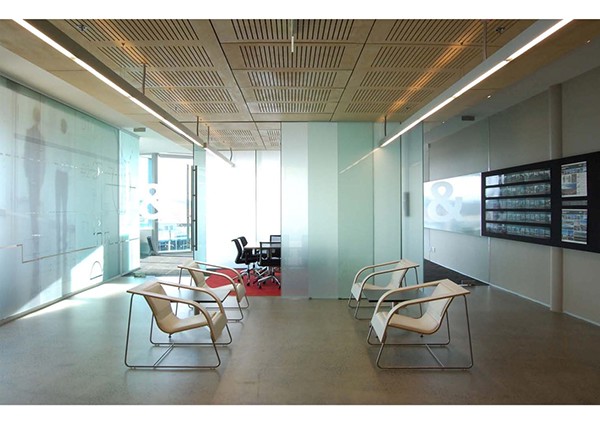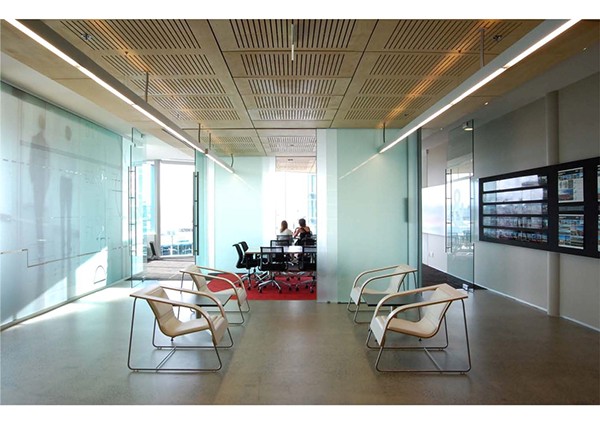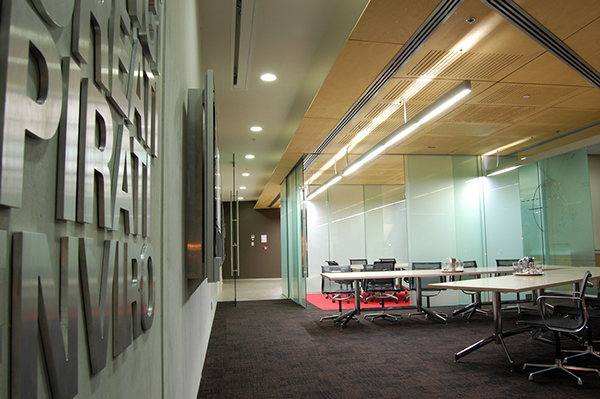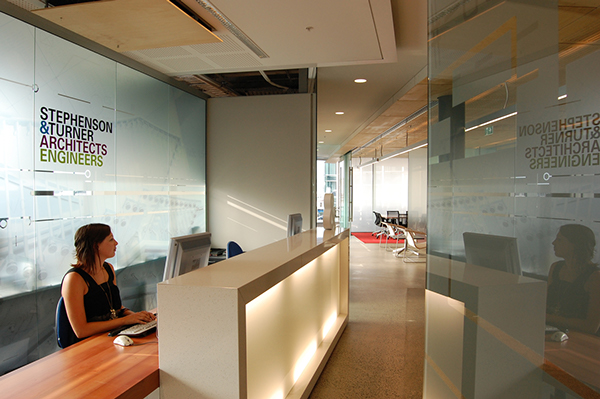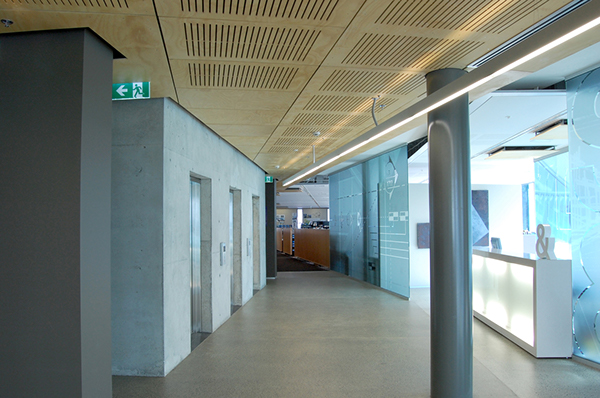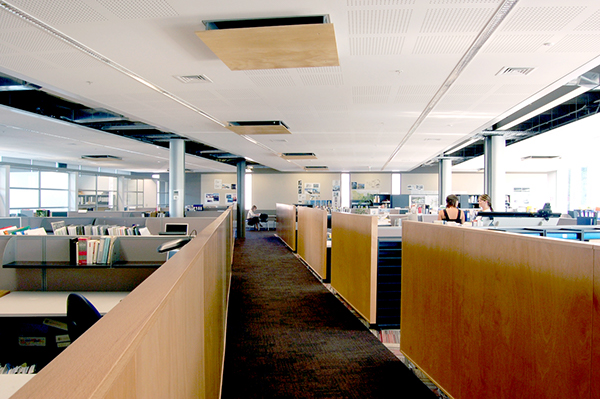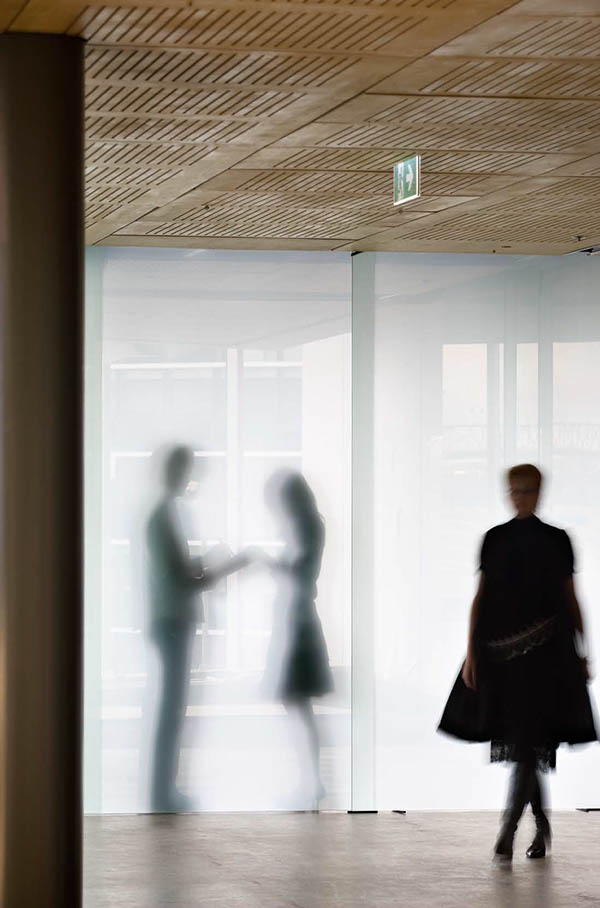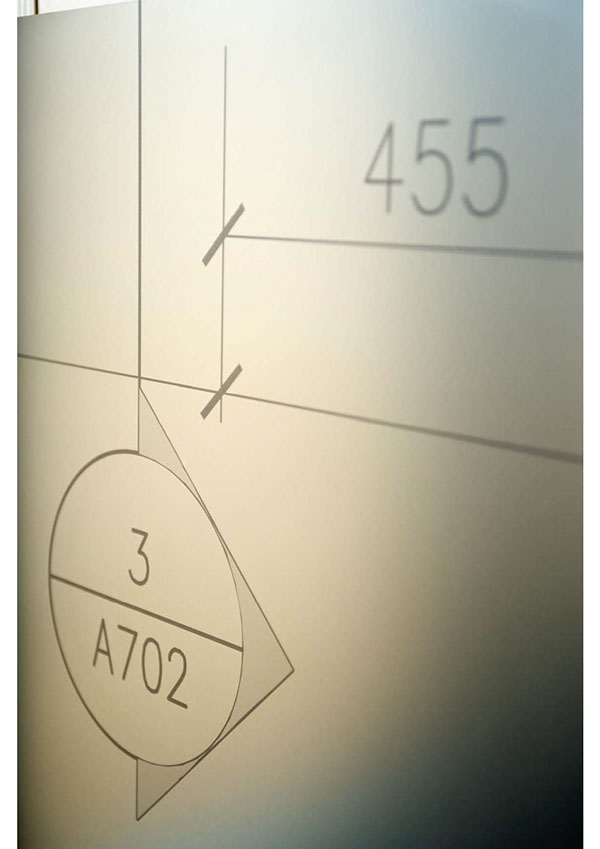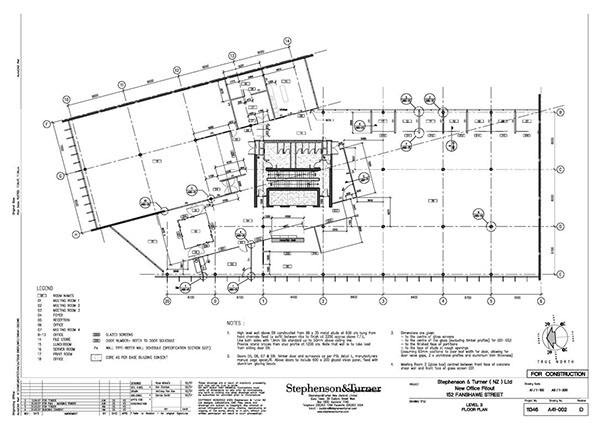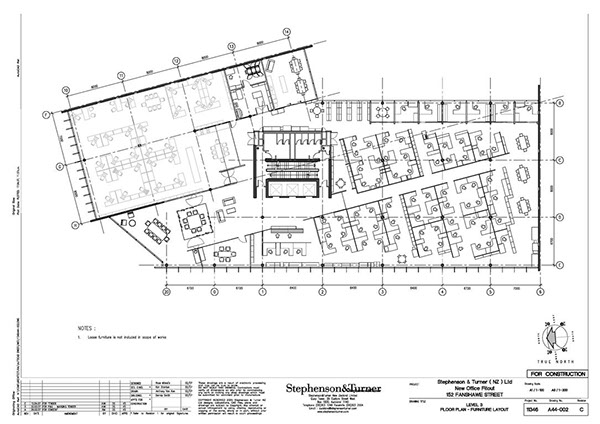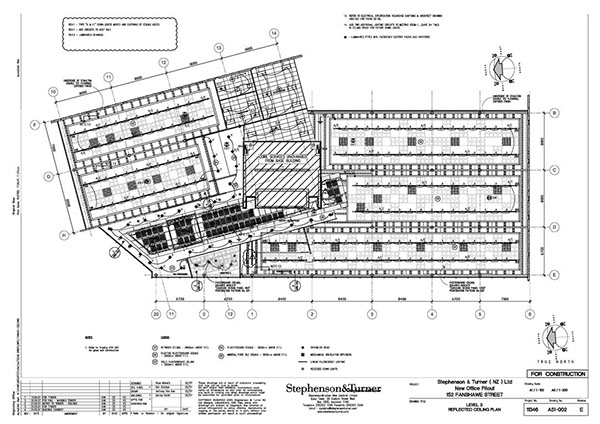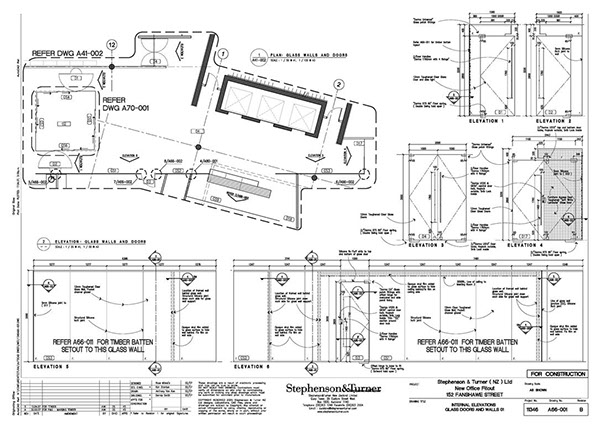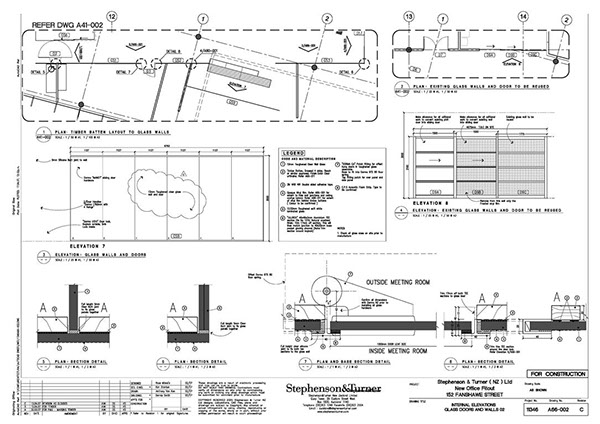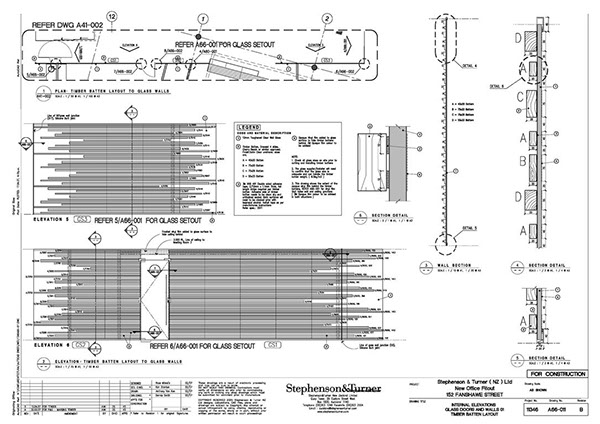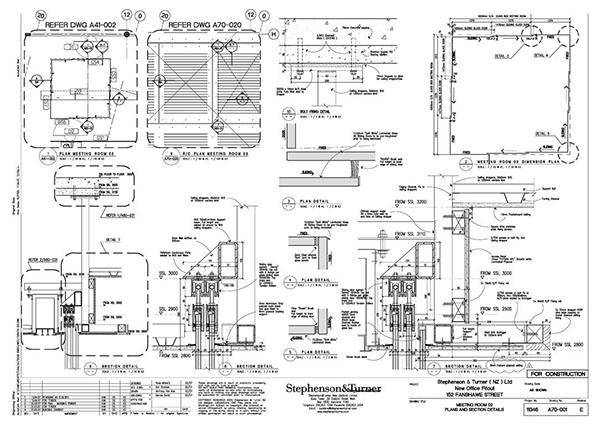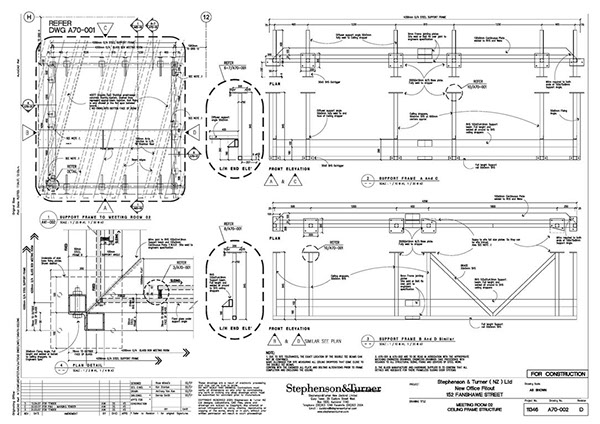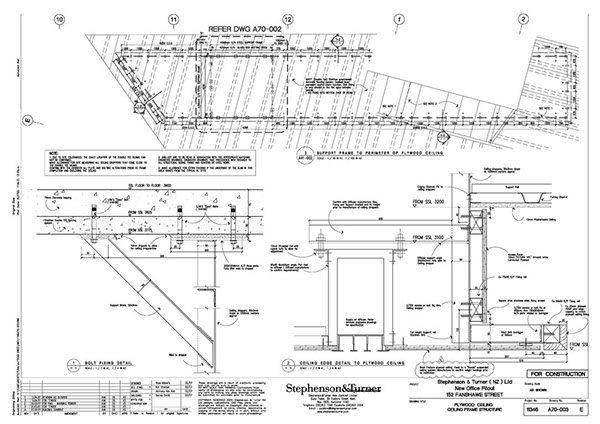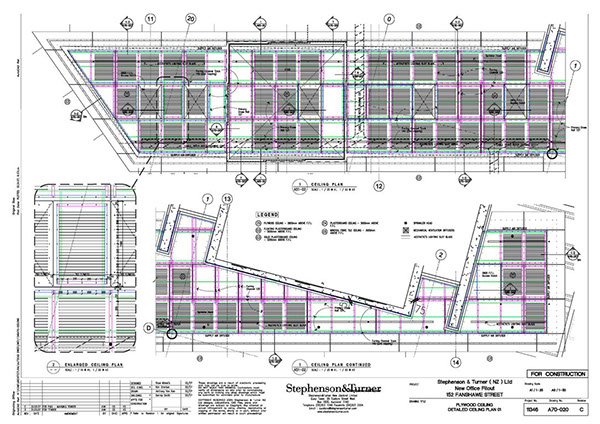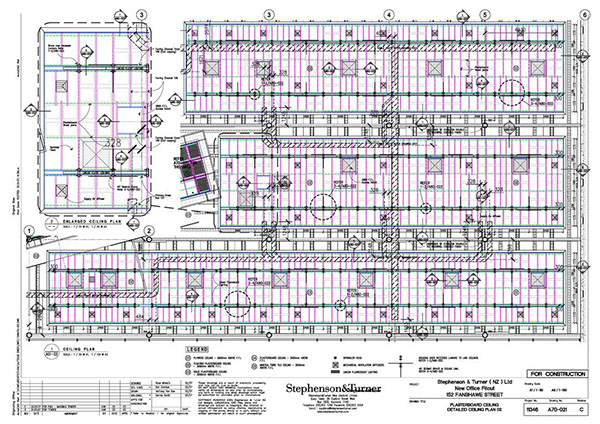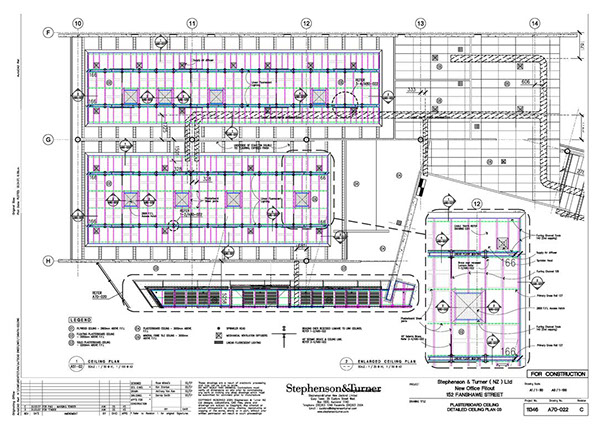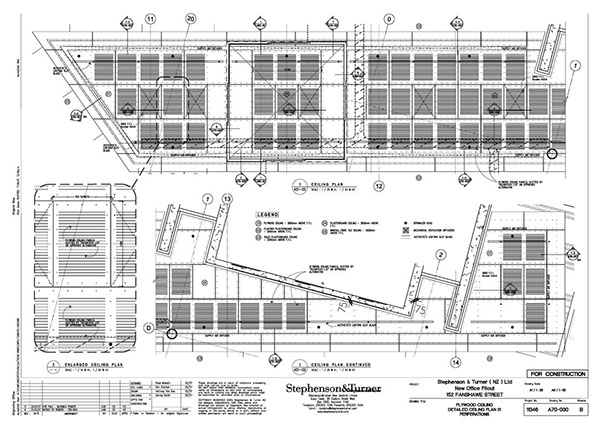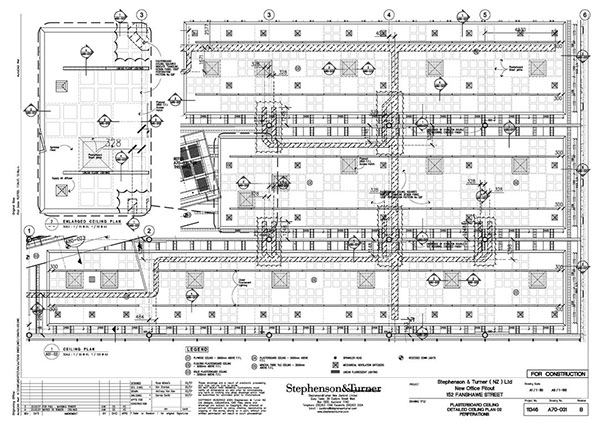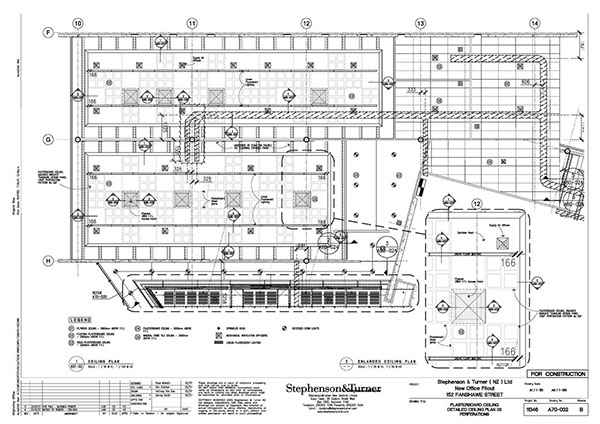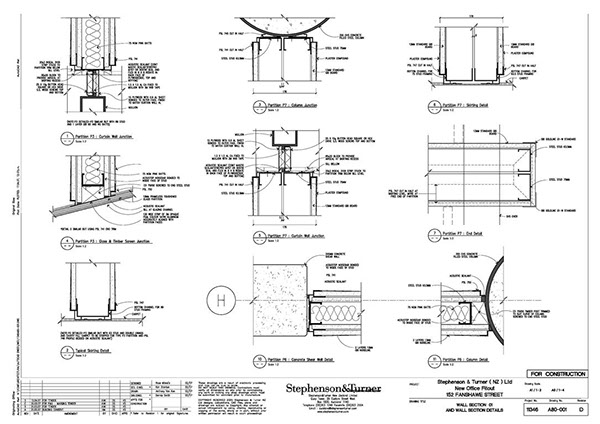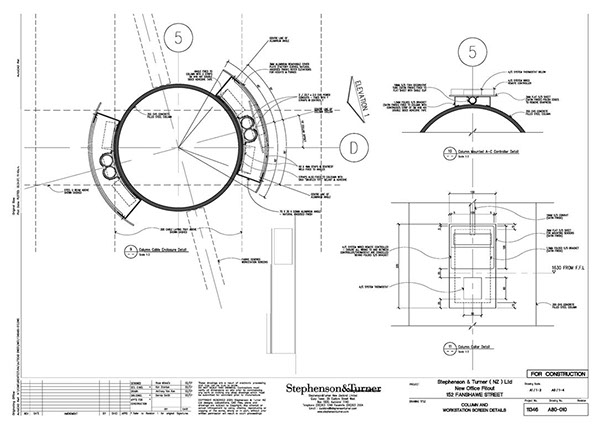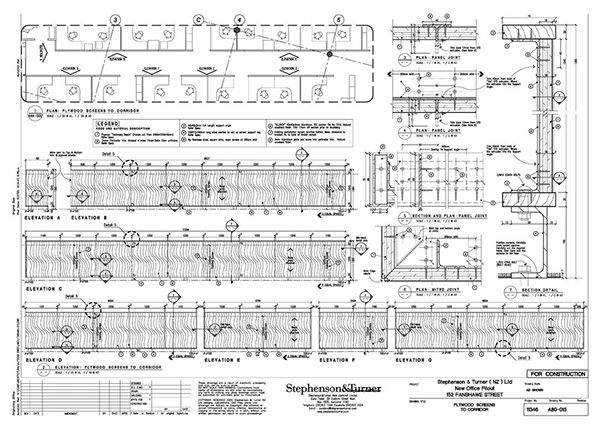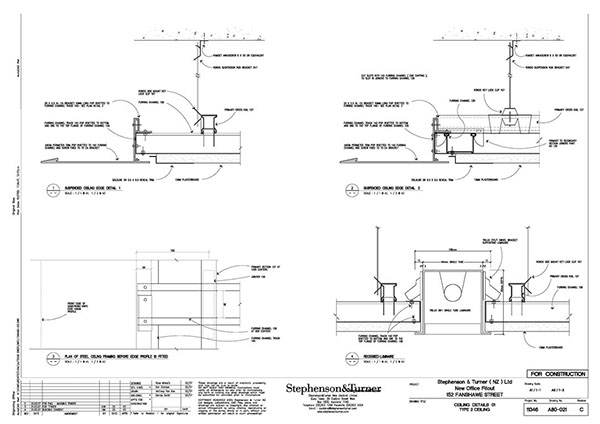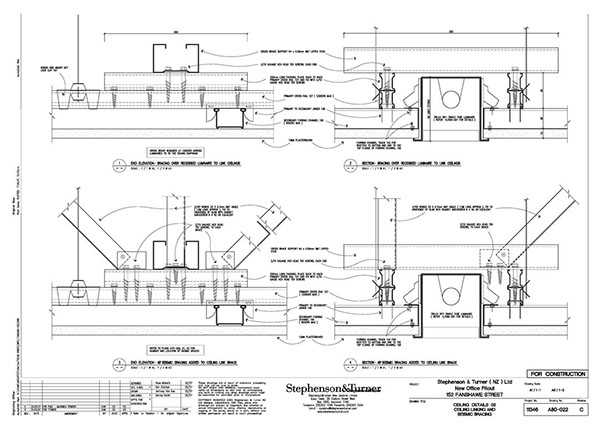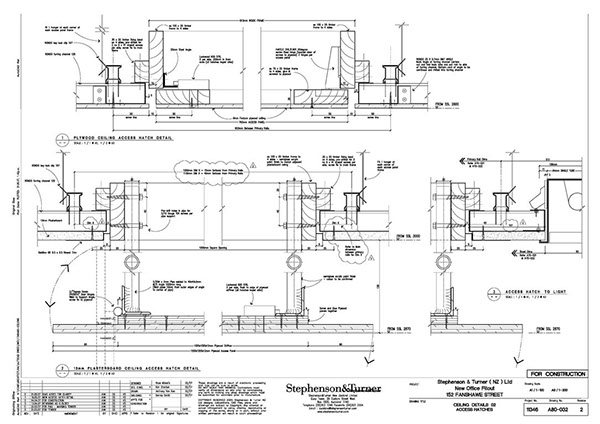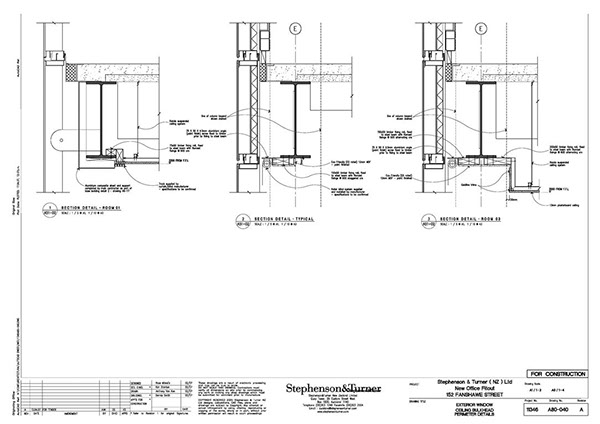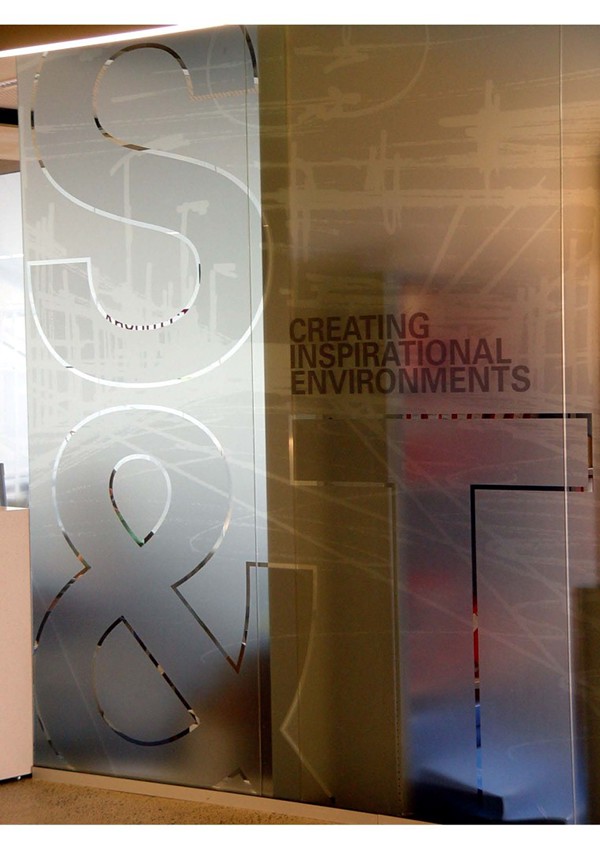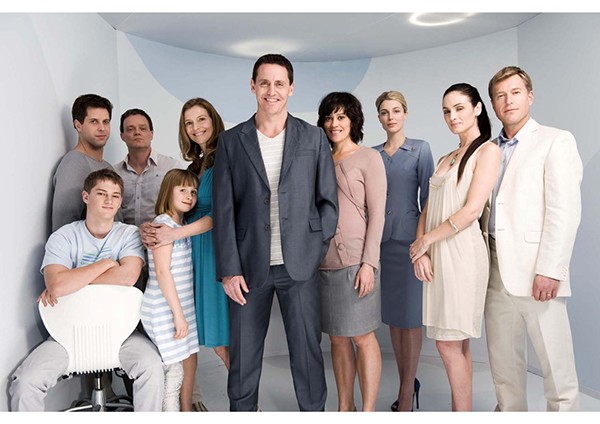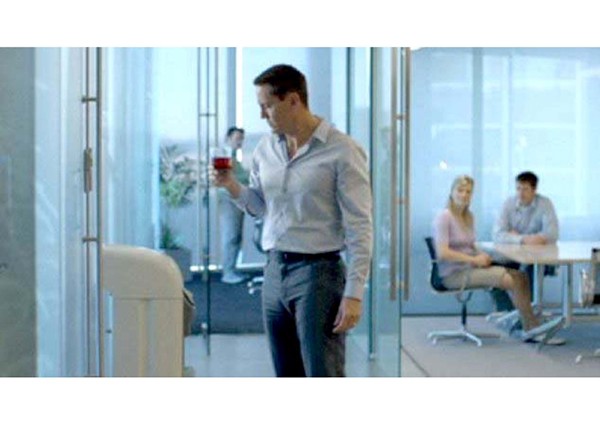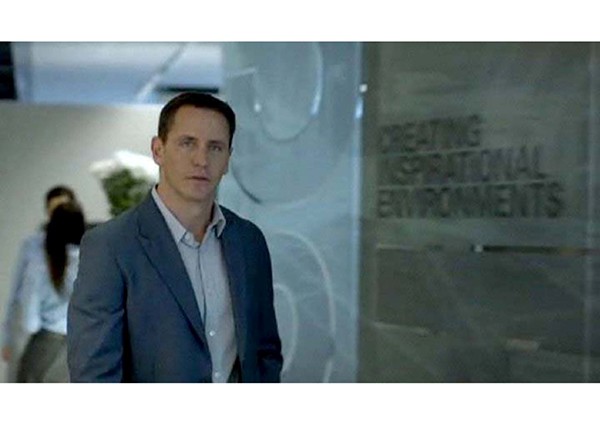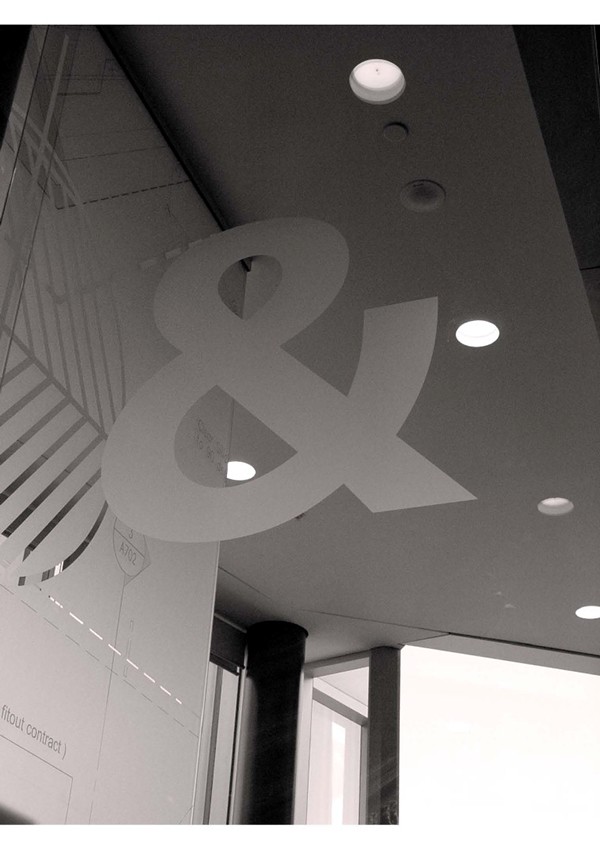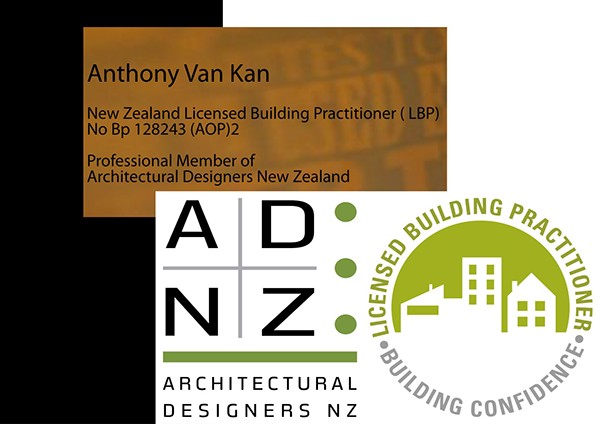 Stephenson & Turner - New Office Fitout